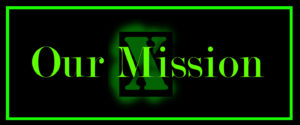 To provide quality media with a Christian influence without compromising what the audiences are coming for: to be entertained.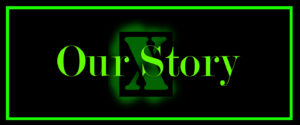 Plan X Media was founded in 2006 by Ash Green, Jackson Ferrell, David Ferrell,  Will Stogner, Kevin Heuning, Harry Cutter, and Brandon Dick.
Plan X Media has a very broad vision, which is why we use the broad term "media."  We realize there are a lot of Christians who want to get involved in many different forms of media, but either don't have the resources, can't seem to find others willing to help, or simply want to do something "different." Whatever the reason, we are here to connect people wishing to get involved in media, regardless of experience level. We want to connect writers with editors, directors with crews, actors with projects, bands with managers, managers with sound engineers. We want to bring creative professionals together to create great media.
Sometimes as Christians we hear the phrase "God knows you tried," and take it too far and use it as an excuse. At Plan X Media, "God knows you tried" isn't enough. We want to do our best in everything we do, to treat our craft professionally, and rely on Him to not merely "try."
Why do we use the letter "X?"  Our X actually represents the Greek letter "chi" from the Roman Emperor Constantine's Greek abbreviation "Chi Rho," referring to Christ Jesus. (Not to mention the true story in most of our lives where we've tried Plans A through W and are finally on Plan X and are willing to give God his shot [some of us may even go through the alphabet more than once before we get there].)
Throughout the years we have partnered with several different groups, including Swordsmen Productions, Sketchy Comedy, and Burning Weasel Productions, as well as many churches.
In 2016 we have officially incorporated as a non-profit organization. We are a small company ready to explode and seeking others to partner with in our future endeavors.